Building your Healthcare Website is Easy
Creating an effective healthcare practice website shouldn't be challenging.
We wanted the process to be streamlined and effortless, so we created Clinic Insites simple three step process.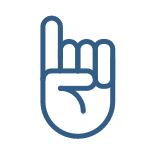 Select a Design
Select a design from our continuously growing range of professionally created themes for single or multi-practitioner clinics.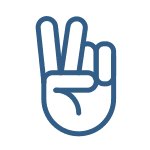 Customise
Follow our simple video instructions to add your business details, logo, colours and information about your team and services.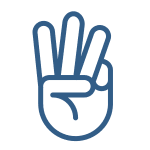 Get It Live!
In as little as an hour, your new healthcare practice website can be live and converting visitors into clients.
Every Design, Every Device!
Did you know there is a higher probability your clients will visit your clinic website using their mobile phone or tablet than there is they'll be using a computer? Your new healthcare practice website is optimised for all devices with any size screen.
Get Your Clinic Website
Our easy pricing model. Nothing hidden.
Practitioner
Single Practitioner
Single Location
1 Practitioner
4 Services
10 Conditions Articles
Unlimited Blog Posts
Managed Hosting
Integrated SEO Tools
Practice
Multi-Practitioner
Single Location
8 Practitioners
10 Services
15 Conditions Articles
Unlimited Blog Posts
Managed Hosting
Integrated SEO Tools
Group
Multi-Location
5 Locations
20 Practitioners
20 Services
20 Conditions Articles
Unlimited Blog Posts
Managed Hosting
Integrated SEO Tools
Designer
Customised
Unlimited Locations
Unlimited Practitioners
Unlimited Services
Unlimited Conditions
Unlimited Blog Posts
Managed Hosting
Integrated SEO Tools
All quantities are maximum allowed
At ClinicInsites, we understand that not everyone will be interested or inclined to do the necessary set up for their website, so we've developed a very simple pricing structure for clients who would prefer that work be done for them. To get an estimate for your practice, simply enter the relevant quantities in the following form:
Frequently Asked Questions (FAQ)
At Clinic Insites we focus entirely on healthcare providers. Our solutions are tailored to the needs of healthcare practices, be they single practitioner clinics or large multidisciplinary practices.
Clinic Insites are specifically for healthcare practices seeking to improve their online presence with a results-oriented online marketing platform. Our sites are configured specifically for the needs of healthcare providers.
If you have a non-healthcare related small business, our sister company Aussie Insites offers a similar "turnkey" solution suitable for most businesses.
Clinic Insites is supported by more than 20 years experience in Internet-related industries, seven years of that dealing with the specific needs of the healthcare industry.
Yes, and no. We can provide hosting for your existing website on our servers, where you can take advantage of our world-class hosting environment, security and regular WordPress Core updates, but it will not be part of the Clinic Insites system. You can find more information about our hosting only options HERE.
We cannot "convert" your website to our system. Your existing content can, however, be used to quickly populate a new website for your healthcare practice, using one of our designs. That is actually the easiest method of getting started.
Absolutely! We can certainly help. Whether you just need some help setting up your new Clinic Insites site or want a completely custom design, simply use the "Contact Us" button in the Designer column of our pricing table (above) to get in touch with us.
All of our payments are processed from a credit / debit card via Stripe, which is a secure online payment gateway. It is important that you keep your credit card details up-to-date to avoid downtime of your website.
If you're interested in trying our service prior to committing, please contact us to request a 7-day trial. Please note that we will request some identification information prior to offering a trial period.
In short, we don't. There are many very affordable and even free email providers that can host your email much better than we could. We prefer to keep our focus on our website services.
We also offer configuration services for Gsuite (Google) and Zoho mail, both of which can be linked to your domain. If this is of interest, please see our Other Services for more information.
Most definitely, yes! Our recommendation is that while you are configuring your new healthcare practice website, you utilise the sub-domain specified during your onboarding process. Once you have completed the site and are ready to go live, there is an option in your Dashboard for using your own Domain Name. You simply update the "A" record at your domain registrar / DNS hosting provider, and your new site will be up and running.
Note there is a specific FAQ for this topic that we strongly recommend you read prior to commencing the process.
We have a variety of methods for supporting you. Firstly, there are dozens of video tutorials within the Dashboard of your website covering a wide range of topics. That should be your first port of call.
They are supplemented by an FAQ section and a Knowledgebase, where you can find answers to commonly asked questions and issues.
Finally, we have our chat / ticketing system. If you cannot find answers in the other areas, contact us via chat or open a support ticket.
Please note that if you contact us via chat or open a ticket for an issue that is addressed via a training video or answered in the FAQ / Knowledgebase, we will first refer you to those areas, so please check them first.
No. Ours is a monthly subscription service. There are no contracts. You are free to cancel at any time.
If you cancel your service, you will no longer have access to our healthcare website creator. Your information and files will then also be deleted from our system. Once deleted, the files are unrecoverable.
You can cancel your subscription at any time via an option in your Account Information, which is available on your site Dashboard.